Kyori
Best for
Road Running, Treadmill Workouts, Indoor/Outdoor Track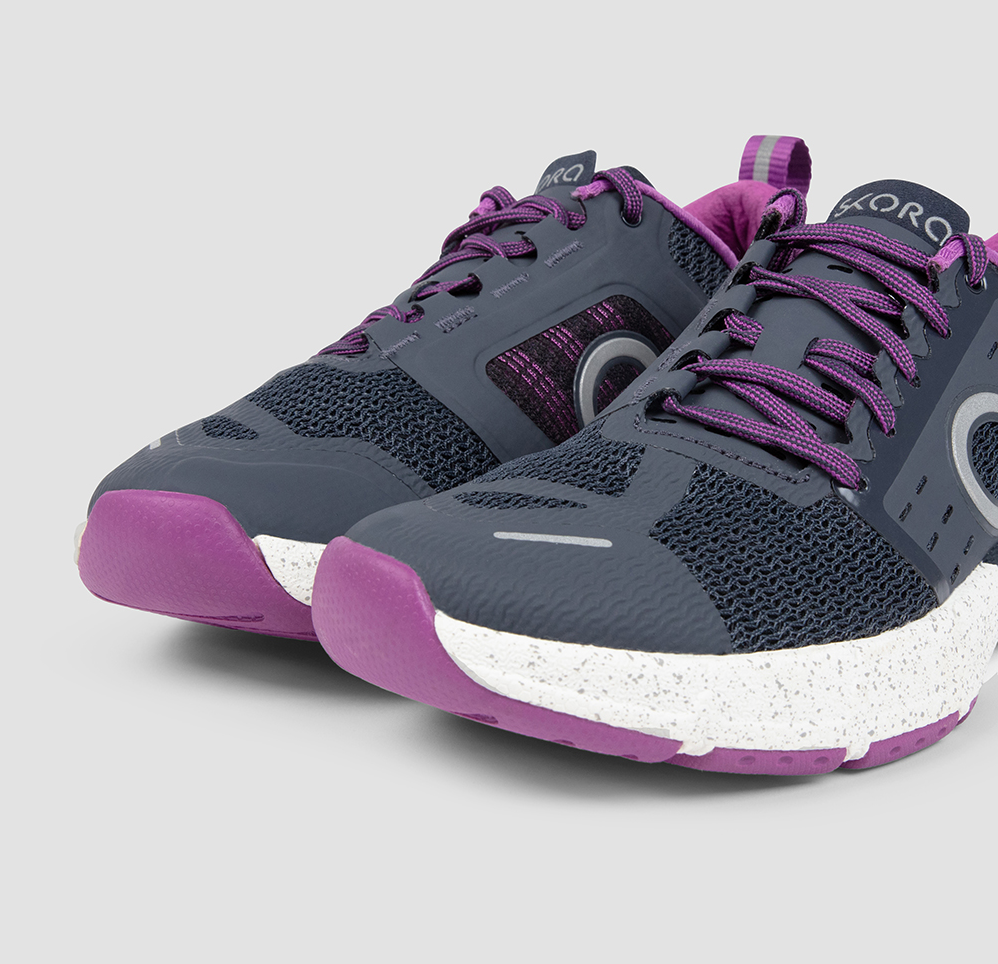 SCIENCE
Shaped like your feet. The human foot isn't symmetric; your shoes shouldn't be either. A lateral offset lacing system reduces pressure points and rests on the flattest part of your foot, for a "second skin" feel.
Run cool, even when you run hot. Our double-layered spacer mesh has a unique airflow channel in between the lining layer and the outer layer, so you can bring the heat.
Constructed for comfort. Unique memory foam lining is soft, flexible, and quickly conforms to the shape of your feet. The end result: better fit and flexibility.
Banish blisters. Don't let discomfort slow you down. Microfiber heel lining prevents blisters and holds your uniquely shaped heels tight and secure in the rear pocket.